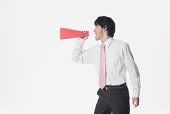 New to Political Nexus? Maybe you met us at Yearly Kos or the Netroots Candidates Celebration. Either way, welcome!

Political Nexus is all about taking new media to the next level, with Netroots Radio programming and some of the blogosphere's most intriguing bloggers and personalities and candidates. We also have fabulous cartoons and artwork from DavetheRave.

Hosts clammyc, thereisnospoon and theKK explore a variety of topics on our four shows, with a number of guest bloggers and voices:

FrameWork
Don't Hijack My Thread
On Topic
10 Minutes With

We're off for the week but will be resuming our broadcast schedule August 6th. Please check the site for updated times and call in information.

And be sure to explore our already recorded shows and interviews, accessible here on the site and for older shows at our blog talk radio pages. And tune in for an exciting line-up of interviews, rollicking in-depth discussions and LIVE! call in shows.